What Every New Dog Owner Needs
Preparing to bring home brand new puppy is something that will change your lives forever. Dogs have been essential family companions for hundreds of years and you are about to get in on the fun. We highly recommend investing in a quality dog training course to improve obedience. So whether this is the first dog your family has ever owned or it has just been awhile let us help you get up to speed with the essentials.
Food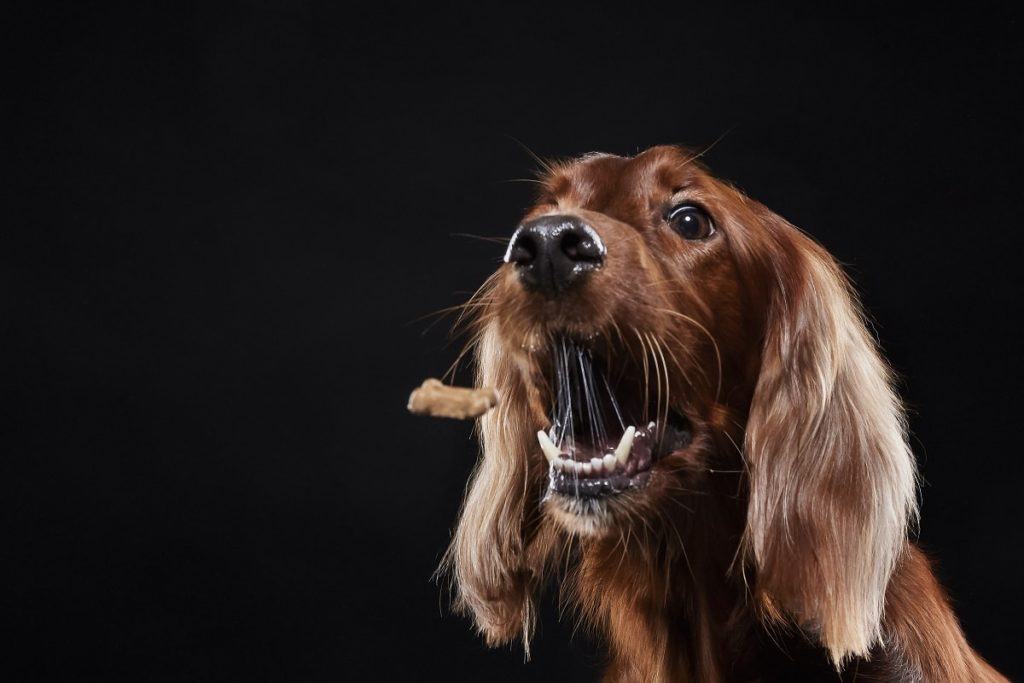 While food is an obvious need, it can be a pretty touchy and tough subject to understand. We are not Vets and can't dive deep into the science behind dog food. However know that not all dog foods are created equal. Additionally like humans dogs need different nutrients at different stages of life. Spend some time researching ingredients and nutrients that your dog needs and make a decision based on actual needs. Looking for some recommendations? Here are some very highly rated options.
Food and Water Bowls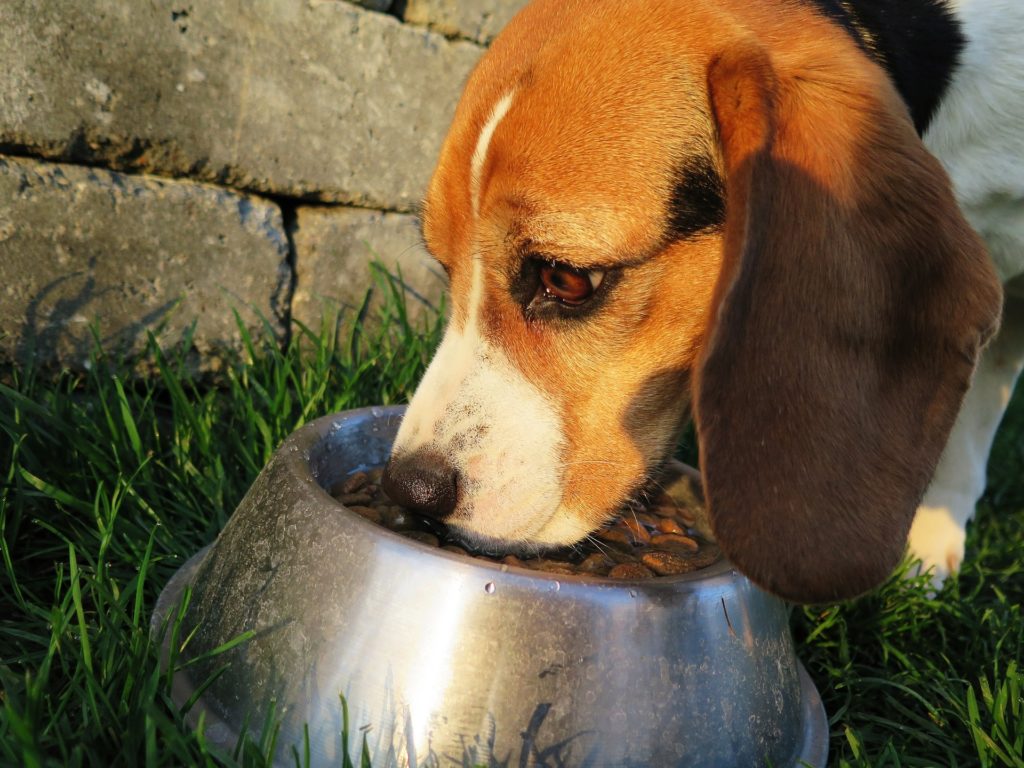 Puppies need to eat and drink multiple times a day to keep healthy and grow properly. A good set of bowls is essential to keeping up with your growing pups appetite. There are tens of thousands of options to choose from ranging from a few dollars to a few hundred. One thing to consider is where the bowls will be placed. Plastic bowls are great for indoors while metal is better for the outdoors. If you plan to travel frequently with your dog consider a collapsible bowl. Looking for something automated? There are even dispensers that can be programmable so that your dog is fed correct portions throughout the day automatically. Checkout a few of the most popular bowls on the market below.
ID Tags
Losing your dog is a real and scary prospect. That is why having an ID tag is essential for all dog owners. If your dog gets loose anyone can get a hold of you who finds your pup. While many dog owners choose to chip their dog we prefer a simple tag, that way anyone who happens to find your dog can find out your dogs name and your contact information. Using a tag and a chip together is a great solution in case your dog somehow gets out of its collar. A few years ago we had two dogs happen across our yard who had gotten loose. There were no tags on them so we had to call animal services to come get them so they could take them to the pound where their chip could be read. If they had as simple ID tag we could have called the owners ourselves.
Collar
Collars are a great way to highlight your dogs personality as well as show off your pup. There are millions of options out there but we are huge fans of simple leather or nylon collars. Both wear well over time and are very comfortable for your dog. Keep in mind you want the collar to be tight but not so tight it cuts into your dogs neck. You can even find some fun collars with bows and other cute accessories to doll up your adorable pup!
Crate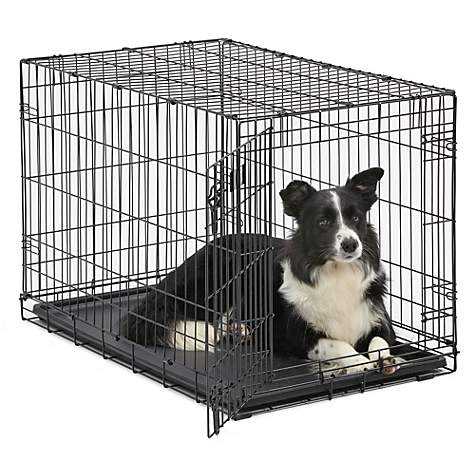 Like many accessories choosing the right crate for your dog depends a lot on how you plan to use the crate and how often your dog will be traveling with you. Crates can be broken down into 3 primary categories.
1. Plastic: Plastic crates are ideal for traveling, especially if you plan on flying. They have hard sides and can be outfitted with a sleeping pad and other comfort features. If you plan to travel by car they are great because they give your dog a nice place of their own, away from your luggage and other supplies. The only down side to a plastic crate is they are bulky and are not collapsible in most cases. Many dog owners like using their plastic crates as a simple in home dog house.
2. Metal: Metal dog crates are airy and perfect for in home use. Allowing your dog to see what is going on and keep them under-control or safe when visitors are around. They also work great as an in home dog house and best of all most models collapse making them very portable for car travel.
Cloth: Cloth or fabric dog crates are most common for in home or car use. They typically collapse and can be used for travel however they are not as sturdy as the other two options and typically do not work well for large breed dogs.
Here are a few of our favorite dog crates:
Bed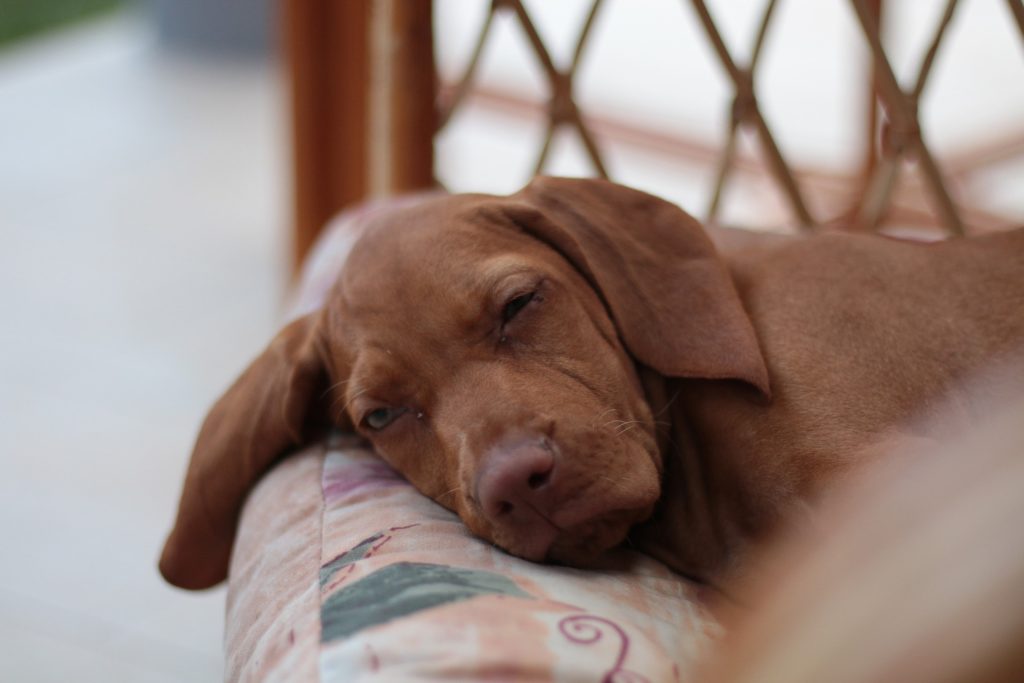 Dogs love to sleep! Did you know many large breeds sleep up to 18 hours per day. That is just one reason that getting a great dog bed is a good idea for your new pup. Dog beds can be as simple as an extra padded rug to an entire sofa designed just for dogs. We are fans of beds that are easy to clean and are extra soft. If you have tile or wood floors having a soft bed is essential to your dogs comfort in your home.
Chew Toys
Did you know that Chew toys are actually good for your dog. They can not only help with hygiene but they actually help strengthen your dogs jaws and teeth. It's important to know that all chew toys are not made alike. Spend some time reading reviews and learning about a toy before you purchase it. You want to make sure it is suited for your dogs size and wont be easily destroyed when your dog starts chewing on it.
Leash
Leashes come in all shapes and sizes. Like most accessories how and where you plan on taking your dog makes a big impact on what kind of leash you should go with. You can choose a very simple lead that just clips on to your dogs collar all the way up to retractable leashes that let your dog have a lot of freedom to walk and explore.
Treats
Treats are an important part of training your dog. Dogs respond well and respect those people who feed them. Having high quality treats on hand can be very useful when teaching your dog important skills like sit, stay, heel and come. Treats like food come in all different qualities and careful consideration and review of ingredients should be done before purchase. It's also important to know dogs have different tastes and preferences so choose small quantity options until you find the perfect treat for your pup.
\
Baby Gate
Keeping both your dog and your house safe is critical to happy dog ownership! Sometimes that means only allowing your dog in certain areas of your home where the area has been thoroughly dog proofed. For areas that are not always safe for your dog having a baby or dog gate is essential. Picking out a gate is pretty simple and there are a lot of options on the market. Make sure to pick something that is sturdy and tall enough to work for your dog.
Poop Bags
Dog waste is a going to become a new part of your life… but it doesn't have to be a huge pain. Poop bags are ideal of taking care of your dogs waste while on walks or in your yard. They make cleaning up your dogs poo easy and sanitary. You can even grab a small key-chain holder that will keep a few bags handy at all times. Simply grab the poop turn the bag inside out and throw it away. Here are a few of our favorite poop bag and accessories.
Dog Shampoo and Conditioner
Keeping your dog clean and smelling nice is better for your health and your dogs. Choose only products that have been specifically tested on pets and are safe, organic and chemical free. Cleaning your dog on a regular basis is not only fun, but can be a great bonding experience.
Honarable Mentions
The reality is there are so many exceptional things you can pick up that will not only make pet ownership easier but also incredibly fun. Here are a few other items that we didn't put down as must haves but we still highly recommend. Pet Insurance
Pet Clothes
Grooming Supplies
Carpet Cleaner
Canine Toothbrush and Toothpaste
Harness
Pet Video Monitor
Outside Dog House
Think we missed something crucial or have an item you would like to suggest? Let us know!