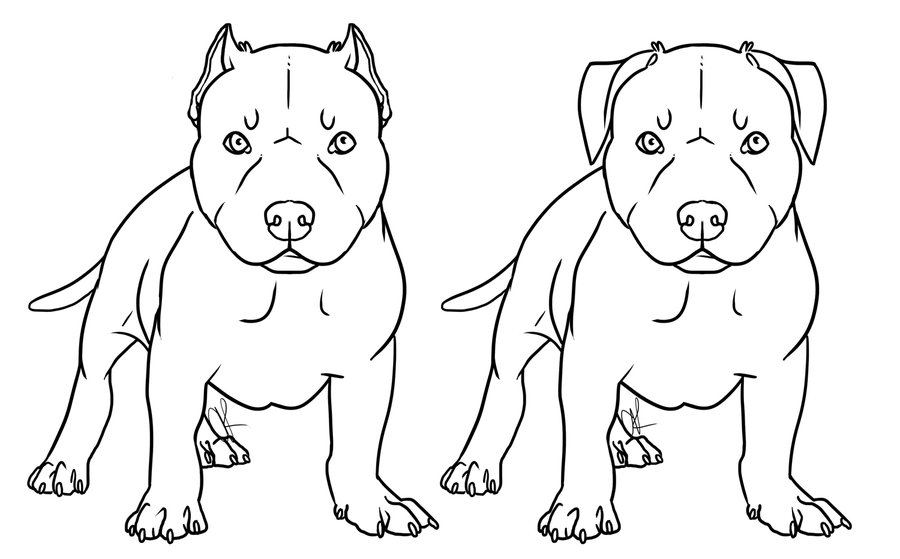 Understanding Pit Bulls
While commonly referred to as a specific breed the reality is that pit bull refers to a group of multiple breeds. Including the American Pit Bull Terrier, American Staffordshire Terrier, Bull Terrier, Staffordshire Bull Terrier, Presa Canario and Cane Corso. While a controversial breed at times the reality is like all dogs Pit Bull breeds require proper training and socialization. Pit bulls have been unjustly targeted by lawmakers, insurance companies and even the media. We are glad that responsible dog lovers like you still love and trust this breed and hope this page can help you when looking for the perfect name for your pup.
Pit bulls are one of the most popular breeds in the United States and loved and adored by owners everywhere. The muscular breed was created in England by breeding Terriers and Mastiffs. The combination of strength and agility became a key characteristic that was honed and refined through years of breeding. The active athletic breed is perfect for families who are active and willing to spend time with their pup. Naming these incredible dogs takes creativity and thought. Checkout the following 30 most incredible names for your Pit Bull pup.
Pitbull Names
| | | |
| --- | --- | --- |
| Rifle | Jack | Kingman |
| Archie | Busta | Parker |
| Rain | Jake | Wyatt |
| Randy | Bronco | Striker |
| Oxford | Lax | Ruger |
| Chance | Molly | Brindy |
| Robin | Ant | Bella |
| Bailfire | Axe | Max |
| Diesel | Archer | Bully |
| Rocky | Harley | Jinx |
If you own a pit bull and want to share your love for bullies shoot us a picture and your top 3 favorite things about your pup and we will share it on the blog.