Each week we feature a dog from one of our readers! If you would like to have your dog featured you can submit the info here!
This Weeks Dog:
Meet Snowflake the Siberian Husky…. her pure white coat is breathtaking!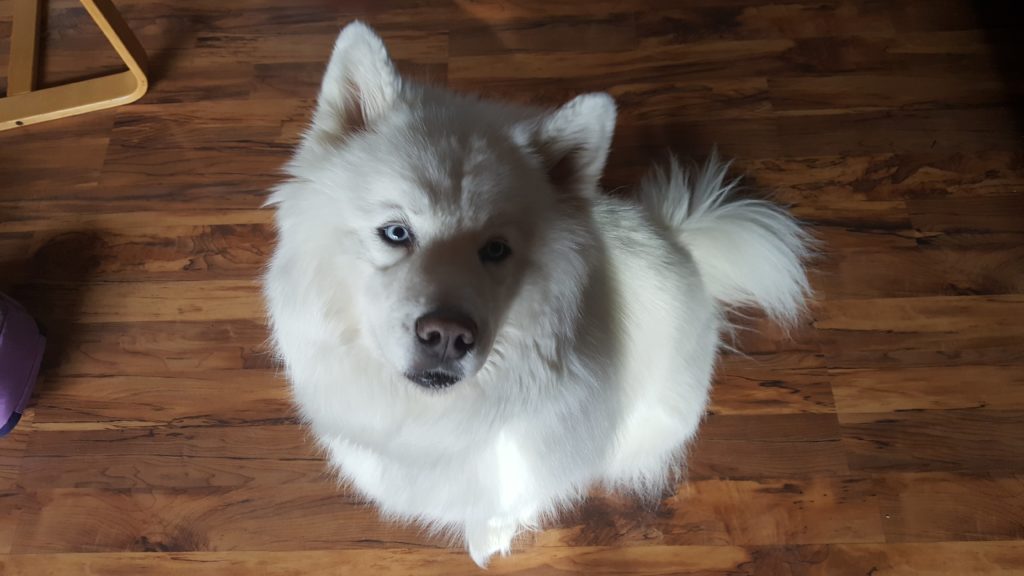 What Is Your Dogs Favorite Activity?
Probably playing at the dog park, even if she can't go very often. Other than that, walks.
What Is The Cutest Thing Your Dog Does?
'Zoomies'. It's a husky thing. She runs around, stops at one end of the house, spins around in circles, then runs to the other end of the house. Repeat cycle.
What Is Your Dogs Favorite Treat?
Apples
Checkout Last Weeks Dog Using The Next Page Link Below.